【PBT keycaps】 These keycaps are made of high-quality and thick PBT material, and the surface of the keycaps has an oil-repellent coating, which can provide you with a first-class typing experience.
【XDA Keycaps】These keycaps are XDA profiles, and each keycap has the same height. The top of the keycap is relatively wide, which can bring you a comfortable typing experience.
【Wide Compatibility】This set of keycaps is suitable for 61/87/100/104/108 cherry MX switches mechanical keyboards. If you are not sure whether it is suitable for your keyboard, please contact customer service.
【Simple Installation】In order to facilitate your to install this set of keycaps, we have equipped you with a key puller to facilitate your removing the keycaps from the keyboard.
【Warm Tips 】 Only keycaps, not a keyboard. The keyboard in the picture is only for display and not for sale.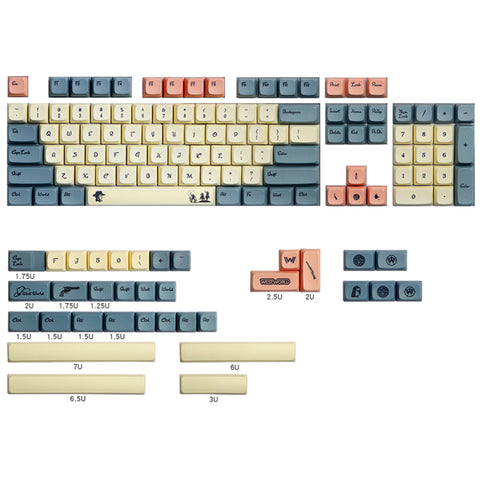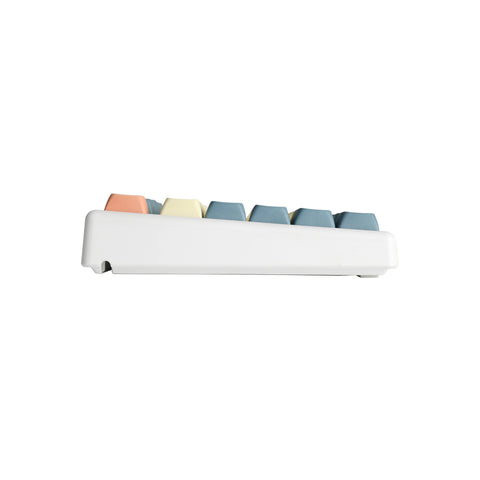 SHIPPING POLICY
Free Shipping all site.
Products that are not marked as group buys are stock products. We will handle orders in 7 business days.
We have two shipping methods: Standard Shipping & FedEx.
Standard Shipping Time: 7-15 days.
FedEx Shipping Time: 5-8 days.
RETURN & REFUND
Refunds regarding products not received from a shipping courier.
We recommend contacting the courier regarding any issues with shipment. We do not offer refunds if they have an issue with delivery, nor will we resend the order.
The following situations will also not be eligible for a refund request:
1. Incorrect contact information or address was provided
2. Not reply via email or accept calls from the courier
3. Refusing to sign for the parcel
4. Refusing to pay any import tax or fee's
5. Refusing import clearance